FREE online structured course about After Effects fundamentals plus a free exclusive Motion Tools plugin
You will gain understanding of AE's most important functions, windows and controls while bringing life to this beautiful campfire illustration. The free module will prepare you for any other After Effects course and will be just enough if you want to animate your own art.
Start with a static illustration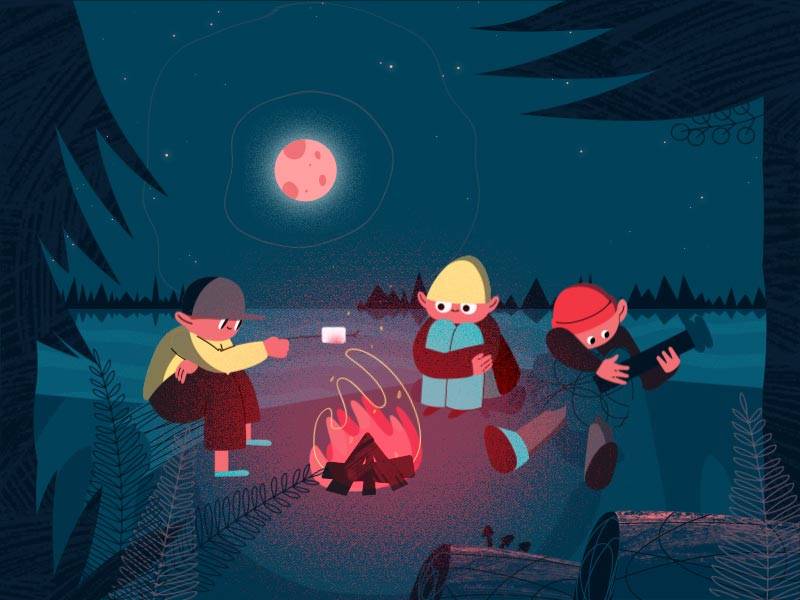 End with an animated masterpiece
Lesson 1 — After Effects Basics
In this lesson, you will get familiar with After Effects Interface and Shape Layers structure and, of course, create your first animation. By the end of the course, you will make a fish jump! Seems easy, isn't it?
Lesson 2 — Background Elements
By the end of this lesson, you will animate the whole bunch of branches, leaves, and bushes. And look, that fish is already jumping out of the water! Oh wait, the stars are flickering too and some of them are even falling. It already looks promising.
Here you will literally play with fire and make characters alive. We will cover the principles on the right guy with a guitar, and you can do whatever you want with others.
The last step of animation would be to add some textures and glows, and voilà! Our animation is ready.
Lesson 5 — Render & GIF Optimization
Now whats cool about making something you can't share, right? So we've added a tutorial on how you can export this animation into GIF to share it with the whole world.
Bonus — Optimize Your Workflow with Motion Tools
And in our bonus lecture for more advanced users, we will explain in-depth what you can achieve with our Motion Tools plugin that you will receive for free. It will save you tons of time in your future motion journey.
You will study from animators and Motion Designers from around the globe. Each of them is a professional in their own field, seasoned in production studios, freelance projects with big brands and stock footages. And right, we are also sweet.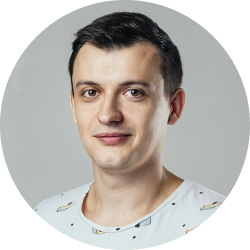 The author of the first Motion Beast course, CEO of Yaroflasher studio. More than 10 years of experience in motion design and animation.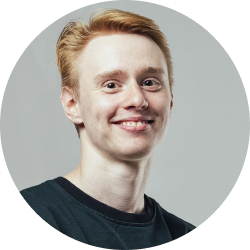 Cool animator and teacher. The voice of the course. We call him Reference-Man since he always acts and records himself before making character animations.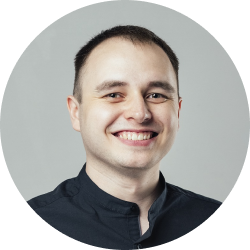 Experienced graphic designer, who smoothly transferred to the animation field. He can tell a lot about the workflow, ideas generation and many other tricks of the trade.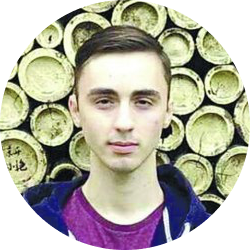 An experienced 3D designer who transferred to Motion Design. Loves bringing life to simple shapes and images. Was a student of Motion Beast course, so he knows the pain of getting through.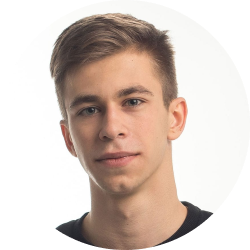 Loves After Effects and everything related to it. Highly skilled in organizing processes. Will help you out throughout the education process.
It's absolutely 100% free. Just deal with it.
6 lessons are enough to make you comfortable with AE and help you animate your own artwork.
6 video lessons (2.5 hours in total);

Our own studio plugin — Motion Tools.