What is this course about?
If you have already worked with Cinema 4D and you want to master this tool in greater detail, you are in the right place. This course will make you understand the core aspects of Cinema 4D much better and will teach you to use the tools you are already familiar with in a new way. There are a lot of nuances from basic modeling skills to gamma correction in rendering that can greatly improve your works. Learn them in your own Cinema 4D Journey.
This course is also suitable for Cinema 4D beginners who are ready for large amounts of difficult information and complex tasks.
Required Software
Cinema4D R20+
COURSE CURRICULUM
What will I learn in Cinema4D course?
LESSON #1
Main Principles
We'll get started with the Cinema 4D interface doing an example project. We'll create and render a simple composition and get to know primitives, navigation and scene management.
LESSON #2
Poly Modeling Basics
We'll learn the tools and the main principles of polygonal modeling. You'll get familiar with subdivision surface. We'll talk about the pros and cons of different types of topology.
LESSON #3
Polygonal Modeling Tools
We'll create our first polygonal model. We'll get some real experience in using poly pen and other tools that make the modeling process more effective.
LESSON #4
What is UV
We'll get to know the concept of parametric coordinates and learn how to make a UV conversion with minimum effort. We'll put our new knowledge into practice making a UV mapping of our model.
LESSON #5
Making a Packshot
LESSON #6
Mograph Overview
Mograph module overview. Mograph became an integral part of Cinema 4D. We are going to show you its functions and specific features on some simple examples.
LESSON #7
Deep Mograph
Explore the Mograph module from the inside. Get to know the procedural modeling, make a basic crowd generator and learn other unusual ways to use Mograph.
LESSON #8
Bullet Overview
An overview of built-in tools for rigid bodies and tissues simulation. Specific features of the bullet solver. Common mistakes users make.
LESSON #9
Destruction, loops
Put your knowledge about the dynamics into practice: create a simple loop for Instagram.
LESSON #10
Hair
Get to know the Hair module. Explore its specific features and main functions. Learn how to use it for the object scattering.
LESSON #11
Xpresso Practice
We will get a basic introduction to JavaScript language that is enough to start making your own simple scripts. Xpresso won't scare you away anymore. This node programming language will help us create a custom tool for a growing ivy.
LESSON #12
Animation Intro
Overview of the tools that help creating an animation. We'll create and animate a simple rig.
LESSON #13
Camera Animation Features
Working with the camera is one of the most important aspects of the whole movie-making process. And it means a lot in computer graphics too. Explore the principles of creating a camera rig and learn how to use built-in tools like camera morph and motion camera.
LESSON #14
Constraints
Cinema4D constraints system overview. U-joint node rig
LESSON #15
Tension, Jiggle etc.
Deformers can be used as a great tool for correcting mistakes in your animation or adding some final polish. Learn some helpful deformers. Smoothing, jiggle, collision, tension tag.
LESSON #16
Shading
Get to know the PBR workflow.
LESSON #17
Lighting
Learn more about light sources. We'll show you different light setups and possible ways to light a scene.
LESSON #18
Render
Combining 3D with real-life footage is one of the core challenges of computer graphics. Get to know the principles, as well as C4D tools that will make it easier.
LESSON #19
Sketch&Toon
Sketch & Toon module is one of the best of its kind and we won't overlook it. Create a short video in classic cartoon style.
What you will get?
Take a look at the student's project after the completion of the course and
prepare yourself to participate in our next collaboration!
Required Software
Cinema4D R20+
What do our students say?
You will study from animators and Motion Designers from around the globe. Each of them is a professional in their own field, seasoned in production studios, freelance projects with big brands and stock footages. And right, we are also sweet.
Elys Muda
Yes, I found the courses extremely helpful and well put together. I was researching online tutorials for my colleagues who are just beginning to learn AE and was testing out a MDS course to see if I could recommend it. I ended up learning a lot myself 🙂
Matthew McDonald
The Science of Character course was extremely helpful. It was easy to follow and the lessons were top notch. Your team produces high quality learning experiences that I haven't found in other places when it comes to motion graphics. Keep up the great work!
Nikki Slaughter
I've watched some of the shorter classes and have loved them! The teaching style is fantastic and engaging ? I've also enjoyed seeing everyone's work in the FB groups. Everyone seems to be excited to give helpful feedback and encouragement! I recommend your classes to my coworkers and friends all the time (am a full time sr. designer).
Elizabeth Gallian
Great classes and I'm happy that invested in them. I definitely learned a lot of new ways of working that made me faster and better at my job.
Katarzyna Wisniewska
I work for Accenture and animated videos are on a daily basis. Our clients loved the few effects that I was able to learn at the course. Also, I still go back to the lessons and find something new to learn.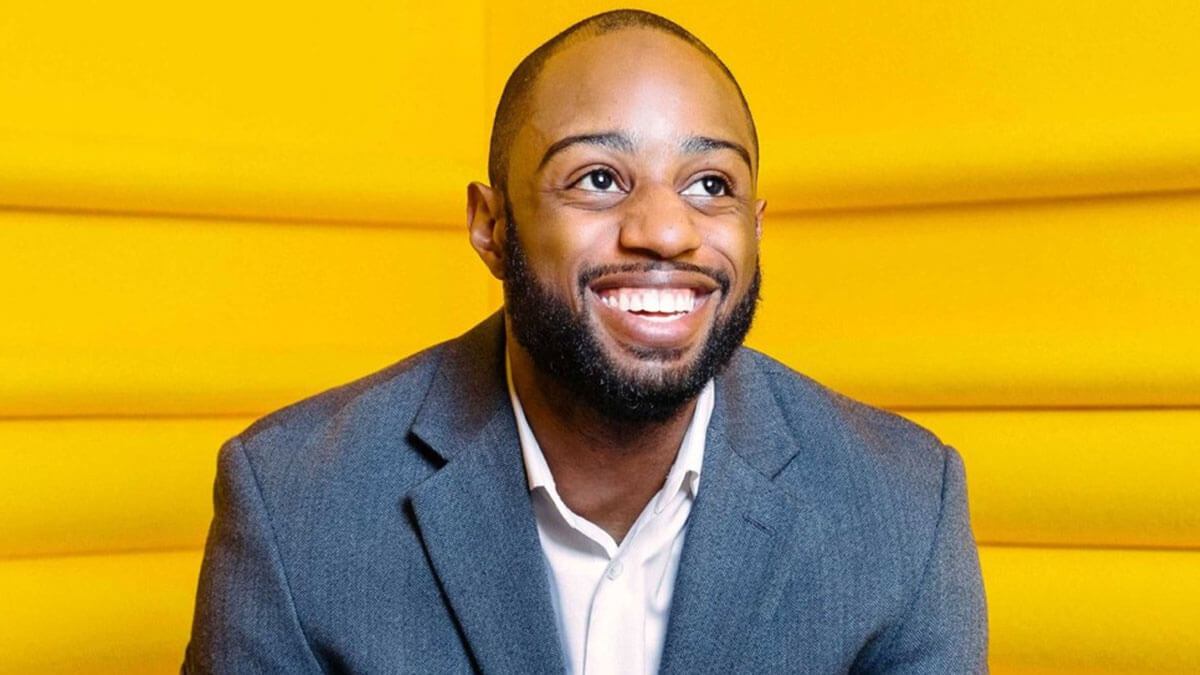 Michael Gardner
The lessons are great. You get what you're looking for and a little more.
+ Bonus
Get Our Plugin for Free
Get our bestseller scripts for free for 3 months together with the course.
We've included them to ensure you will getthe best experience
without buying additional products!
Check Scripts
Offset Effector
Falloff effector that improving the native functionality to the new level. A must-have tool for every artist working in Cinema 4D.
It is an excellent way to fill the gaps and structure your knowledge if you already have experience of work in Cinema 4D or any other 3D software.
You will learn about unique author's techniques which you won't be able to find anywhere else on the Internet will be considered.
It is a practice-based course, therefore, we will be explaining everything on real-life tasks.
We know the importance of getting satisfaction from your work, and that's why we will show you fast and easy ways to achieve really good-looking results.
You will learn the whole process of creating amazing animated 3D shots starting from modeling and finishing with hitting the 'Render' button.
Cinema 4D Journey
This course will provide you with basic knowledge about 3D world fundamentals and you'll be able to deal with various Cinema 4D tasks without searching for tons of tutorials.
LEVEL
You already have some experience working with the software and understand its basic principles. You are familiar with the interface.
Intermediate

100% money back guarantee
If unhappy with the course, you can request a refund within 14 days after the purchase and get every cent back. Courses purchased before the actual starting date refund can be requested up to 14 days after the first lesson becomes available. Note: not applicable if purchased with a discount coupon