Not so long ago, Ihor and Iaroslav came back from the Mouvo 2020 that took place on February 21-22 in Prague, the Czech Republic. Besides being this year's general partner of Mouvo, Motion Design School was also invited to open the festival with a speech on the role of entertainment in the process of learning.
What is Mouvo?
This annual international conference, the name of which is short for Mouches Volantes, is totally dedicated to motion design and visual communication in all of its forms. 2020 is the 5th year this two-day event has been held. Mouvo gathers motion design aficionados from all over the world and invites the stars of the motion design industry as speakers.
The main focus of Mouvo 2020 was on entertainment as an aspect of motion design. So the topics discussed varied from edutainment to working for the entertainment industry, from thinking of design as of a game to just having fun doing your job.
This year, the event was attended by about 500 people, which was pretty cool since basically everyone had just enough time to communicate with their favorite artists and share their ideas, experience and philosophy. Some came to Mouvo just to take part in the Discussion Panel, which was fully held in Q&A format. Steve Day from Buck, Katie Menzies from Cabeza Patata, Kevin Aratari from Troika and Ihor Karas from Motion Design School answered all kinds of questions from the audience, talked about their workflow in the studio, the technologies they use and shared valuable professional tips.
What did MDS do there?
Yaroslav and Ihor were the first to give a speech on the entertaining aspect of modern education and shared their experience of integrating fun with learning. Guys believe that entertaining elements and humor in educational content help build emotional connection with students and make the process of learning more effective. The experience of Motion Design School has proven that this way it is much easier to create a responsive community and to instill the mindset of artists in students. Treating learning as a game combined with quality content makes successful courses and draws really cool audience.
Which of the speakers impressed us the most?
ED BARRETT
Creative Director at Animade
Animade is an award-winning animation studio based in London. Known for their spirited animations and love for details, they are awesome at bringing brands' stories to life. Since 2010 they've collaborated with such giants as Google, Facebook, Airbnb, Dropbox, Mailchimp and Fendi. We at Motion Design School draw inspiration from their works and show their projects to our students as great examples of motion design.
Ed Barrett, Animade's creative director, invited volunteers to the stage, gave them a joystick and offered them to control a tiny Bruce Willis to navigate the slides of his interactive Unity-made presentation. Why the tiny Bruce? He's a character from the animated short movie that was Tom Judd's graduate project.
In the end, Ed Barrett invited everyone to play Ready Steady Bang, the game that Animade created years ago.
Here's a short video from the presentation by Animade:
Go to the next speaker:
JOHN LIKENS
Design Director for Film and Television
John Likens is an award-winning artist, specializing mostly in animation and design for television and movies. He's the artist behind the cinematic title sequences for Deadpool 2, Netflix's Godless as well as the holographic UI designs for RoboCop and Iron Man 3. John's motivating and inspiring speech was about his creative path and his passion in movies. Click here to see John's incredible portfolio.
Here is a peek into John Likens' talk:
View this post on Instagram
Another highly anticipated speaker was David O'Reilly.
DAVID O'REILLY

He basically is the founder of the indie style in computer graphics and is famous for his award-winning animated short movies, games and unique 3rd-person-narrative AR filters viewed by billions of users.
His speech covered such questions as where the whole industry of computer graphics is going and how to make money with your creative work. David also showed a couple of things he's working on today.
Here's a glimpse of David's speech:
View this post on Instagram
There were so many other inspiring things to see and cool people to meet at Mouvo, that it makes MDS want to come back there next year. The event was flawlessly organized and every tiny detail was taken care of. Just check out their opening titles:
Aren't they cool? 😉
Want to know more about animation?
Adobe After Effects is arguably one of the most powerful creative tools (read: animation and visual effects software) available for professionals, particularly motion designers and VFX artists. If you're a beginner or pro designer (does that even matter?), once you start to use After Effects religiously, you'll recognize how super important it is to optimize […]
Getting Started with Animation and Motion Graphics!When it comes to animation and motion graphics, the array of software and programs, free or otherwise, offer a daunting choice to beginners. "The best animation software" is largely relative, with each animator having their own personal preferences.To help newcomers out, we've compiled a list of the best animation […]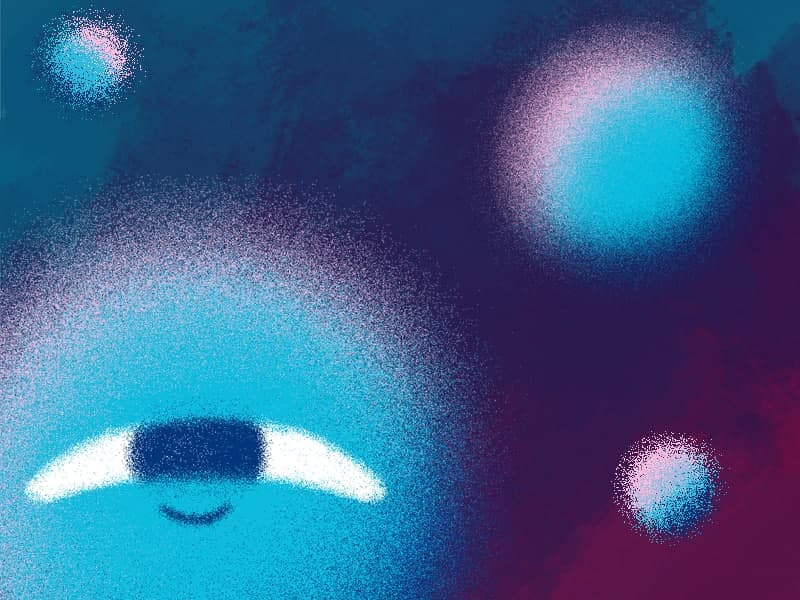 In this tutorial, Sasha will show you everything you need to know about frame-by-frame animation in Photoshop. You'll learn the reasons behind choosing to animate your works in Photoshop, as well as its advantages and drawbacks for an animator. Moreover, you'll discover how to create cool animation using the free AnimDessin2 plugin as well as […]