Meet the first collaboration project of Ben Marriott's amazingly talented students. The task was to animate freaky animals raving as hard as they can using frame-by-frame and character animation techniques taught in the Motion Practice course.
There were a few weeks of hard work and fun, feedback sessions from Ben aaand… here it is!
What animal are you on the dancefloor?
Special Thanks to Yana Abramova for drawing such amazing illustrations and Stan Kutcher (LazySleepyDog) for writing a catchy Animal Track.
Just a few breakdowns from the project:
Each separate animal dance is totally worth your attention. So check out the full project on Behance where you'll find them all together with more breakdowns:
Collaboration projects play a significant role in the Motion Design School's life. Let us know in the comments if you want to know more about these projects and our approach to organizing them, cause we're ready to tell you about this much more 😉
Do you want to find your own style and create truly unique works? The best way to achieve this is by combining various techniques and tools!
Motion Practice with Ben Marriott is a practical structured online-course on combining frame-by-frame animation and After Effects. We will be taking a deep-dive into every step of the process, explaining all the decision-making that goes into merging these 2 different methods together. By combining the best elements of both worlds you will bring unique creatures to life focusing on the process and workflow.
ONLINE COURSE
Motion Practice with Ben Marriott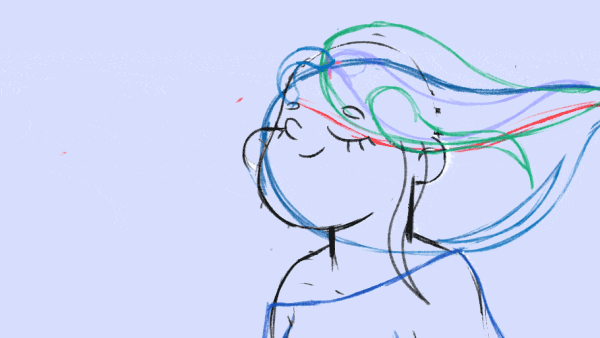 In this short frame-by-frame animation tutorial, I'll show you how to create and animate an illustration from scratch. We'll start with a sketch and will go all the way up to post-production. To do this you'll only need Photoshop for drawing and for frame-by-frame animation and After Effects to put it all together nicely and […]
How often you want to achieve the exponential scale. You've probably tried to do that with graph editor, but it's almost impossible. In that case, we've prepared the two ways how to do it quickly.Right-click on selected keyframes, go to keyframe assistant, and choose an exponential scale. That's it!Another way is to use the expressionWhich […]
New "How to" create a funny chair run cycle in After Effects.Step-by-Step Guide: Runnning Chair AnimationThe Running Chair Animation in After Effects is a creative and dynamic effect that can add visual interest and energy to your projects. It involves animating a chair to simulate movement as if it is running or sliding across the […]