Great news! We are going offline!

Well, no, it isn't what you might think 😉 On February 21, Ihor and Iaroslav will take part at Mouvo – Motion Design Festival in Prague and share their ideas on you how to learn anything quickly and effectively.
This year, Motion Design School will open the festival with a scoop on where online education is heading in general, what we're experimenting on, and how we're contributing to our students' success. You may have noticed that our courses are quite different from those available in the public domain. Our idea is that if you really want to change something in the industry, to be a real innovator, and to bring positive results, you MUST share your experience with the world. When working on our product, we aim at making it as efficient as possible an make sure we ourselves love it.
— How to turn boring topics into exciting learning material?
— What kind of home assignment makes students want to get down to it right away?
— How to make every student find their own personal style and create unique things, rather than 'that teapot from the tutorial'?
— How to learn animation and enjoy the process?
Pretty soon we will reveal all our 'secrets' to the public. If you are somewhere nearby, we will be glad to meet you at the festival. If you live somewhere far away and can't get to the festival, this is not a problem since you can subscribe to our newsletter here:
You will be the first to know about the hottest events of the festival as well as the details of Motion Design School's presentation.
People as cool as Cabeza Patata, Animade, John Likens and many more will be speaking at the festival! Don't forget to follow us on Instagram because we'll be posting lots of stories from the events and the trip!
Meet the Character Tool!We developed a versatile script for character animators. It contains functions for rigging characters and adjusting their appearance, workflow boosters and a bunch of secondary motion presets.Character Tool consists of 3 tabs: Rigging, Assistant and Presets. Here is a tutorial on how to boost your workflow with this script:Short overview of general features:— RiggingAll the necessary tools […]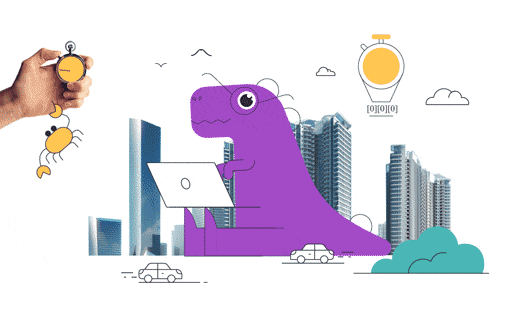 Denys is the Motion Design School's script wizard and the author of the Expression Trip course. In this article, he will share how to use the most essential expressions that are an indispensable part of any motion designer's everyday life.Welcome to Expression world!Popular expressionsAfter Effects offers really wide opportunities, but even they are not enough to solve […]
Creating a believable walk cycle for your character can be a real challenge. At times it seems that you are doing everything right, but the result is still totally disappointing. You are not alone in this, we know your struggle. This article is a guideline for you to follow to ensure your characters walk as […]