In this quick After Effects tutorial, James Curran (@slimjimstudios) shows how to create a good looking cartoony smoke really fast without using any third-party plugins and also how to loop particles animation. This technique is described in one of the lessons of his Animated Loops course, which is packed with tons of such advanced tips.
James will use his 15+ years of experience as a professional animator to teach you everything he knows about making animated loops, which he's made A LOT of. Whether you want your characters to be running, jumping, or spinning in 2D, 3D, or isometric scenes, this course covers it all.
From fundamental loop theory through to inspiration on how to generate your own loop ideas, you'll come out of this course fully prepared to start taking on the world with your own never-ending animations.
ONLINE COURSE
Animated Loops
with James Curran
Meet the Character Tool! We developed a versatile script for character animators. It contains functions for rigging characters and adjusting their appearance, workflow boosters and a bunch of secondary motion presets. Character Tool consists of 3 tabs: Rigging, Assistant and Presets. Here is a tutorial on how to boost your workflow with this script: Short overview of general features: […]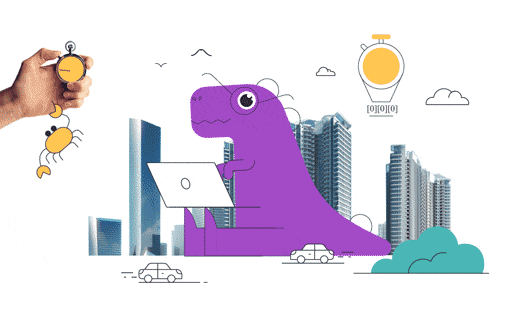 Denys is the Motion Design School's script wizard and the author of the Expression Trip course. In this article, he will share how to use the most essential expressions that are an indispensable part of any motion designer's everyday life. Welcome to Expression world! Popular expressions After Effects offers really wide opportunities, but even they are not […]
Creating a believable walk cycle for your character can be a real challenge. At times it seems that you are doing everything right, but the result is still totally disappointing. You are not alone in this, we know your struggle. This article is a guideline for you to follow to ensure your characters walk as […]