For over three years, the top artists from all over the world have been sharing their knowledge with you. Today, you can select from more than 20 courses and masterclasses to upgrade your skills.

We know that you want more and we have plenty of things to share with you. Welcome Motion Design School Blog!

Here's what awaits you on our blog right now:
Interviews with our teachers and beyond
We have talked with the authors of our courses to find out what motivates them and how they have become the world-known artists. Meet Marcus Magnusson, the genius behind Science of Character Animation, as our first guest.
Tips and tricks
Each great artist and designer has their own technical secrets which serve a special sauce in their success. And we are going to share them with you.
Special life hacks

You can have technical skills but they might not be enough to advance in your career. Find out how you can take the most advantage out of your learning process.
Hope you will enjoy it! We will try to please you with new articles as often as possible!
Want to know more about animation?
Meet the Character Tool!We developed a versatile script for character animators. It contains functions for rigging characters and adjusting their appearance, workflow boosters and a bunch of secondary motion presets.Character Tool consists of 3 tabs: Rigging, Assistant and Presets. Here is a tutorial on how to boost your workflow with this script:Short overview of general features:— RiggingAll the necessary tools […]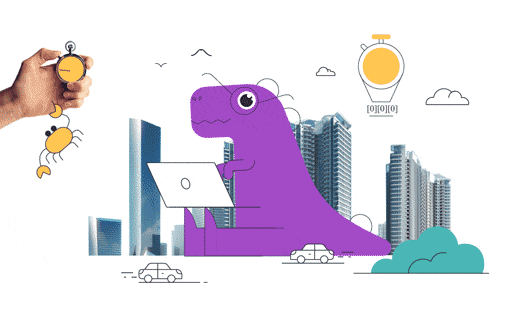 Denys is the Motion Design School's script wizard and the author of the Expression Trip course. In this article, he will share how to use the most essential expressions that are an indispensable part of any motion designer's everyday life.Welcome to Expression world!Popular expressionsAfter Effects offers really wide opportunities, but even they are not enough to solve […]
Creating a believable walk cycle for your character can be a real challenge. At times it seems that you are doing everything right, but the result is still totally disappointing. You are not alone in this, we know your struggle. This article is a guideline for you to follow to ensure your characters walk as […]