Yay! We've done it!

Our animated short is ready. It was an incredible journey for our team and we are proud to announce that our short has already been officially selected for Beverly Hills Film Festival and we expect more to come.
This work is dedicated to the CG community and to the never-ending struggle to come up with something special and unique. From artists to artists will take you into the fantastic worlds brought to life by powerful imagination of a young creator.
Want to know more about animation?
Meet the Character Tool!We developed a versatile script for character animators. It contains functions for rigging characters and adjusting their appearance, workflow boosters and a bunch of secondary motion presets.Character Tool consists of 3 tabs: Rigging, Assistant and Presets. Here is a tutorial on how to boost your workflow with this script:Short overview of general features:— RiggingAll the necessary tools […]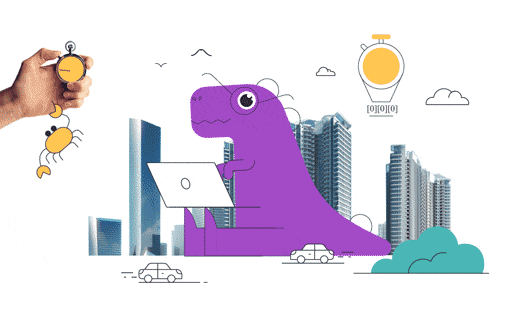 Denys is the Motion Design School's script wizard and the author of the Expression Trip course. In this article, he will share how to use the most essential expressions that are an indispensable part of any motion designer's everyday life.Welcome to Expression world!Popular expressionsAfter Effects offers really wide opportunities, but even they are not enough to solve […]
Creating a believable walk cycle for your character can be a real challenge. At times it seems that you are doing everything right, but the result is still totally disappointing. You are not alone in this, we know your struggle. This article is a guideline for you to follow to ensure your characters walk as […]