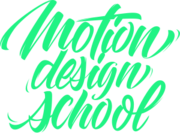 Meet CG Adventure Сourse + Giveaway
During this free webinar Ihor and Slava will tell you more about our brand new CG Adventure course
Only 1000 seats available
Course format details
Get acquainted with the course format, its production team and be the first to see the teaser of awesome animated short the creation process of which will be described in the course.
Chance to talk to author
You will have a chance to ask any question directly to the school head and the author of the course.
Giveaway
Don't miss the chance to win an additional discount or even get this course for free during the webinar.
Slava
Filmmaker/CG Director

What will be covered in this webinar?
Introduction

A quick introduction on what we will be talking about and announcement of giveaway conditions.
Meet the CG Team

Get acquainted with the team of talanted artists, modelers, animators and VFX specialists who are working on development of this course.

About Course

In this section you will get a comprehensive answer on what you will learn, who you will be teached by, what course's format is and why everything is built this way.

Q&A Session

Ihor and Slava will answer all the questions you might have.

Giveaway results 🙂
It's time for gifts. Here we will find out the luckiest from the most attentive people
Only 1000 seats available